Chisty - Luxury vodka packaging
This brief was sponsored by The Metal Packaging Manufacturers Association. Starpack Schools and Student awards encourage designers to  join the packaging sector and build a career around it. They support Innovative solutions for sustainable packaging. The MPMA is one of the biggest metal packaging industries in the UK. They promote the benefits of metal packaging, mainly using steel and aluminium. They create product packaging that is made from sustainable materials. They are committed to come up with solutions that avoid creating waste and this brief urges designers to do the same along with aesthetically pleasing design. I was asked to design primary and secondary package materials including a metal tinplate that functions as a gift box of a fictions vodka brand. During the project I had to consider creative production and print solution techniques, application of semiotics on luxury high end alcohol packaging to communicate brand value. This project involved me in establishing a brand that has a story behind and designing a package that is multifunctional made from sustainable materials, and prove that eco-friendly concepts and aesthetically pleasing design can go hand in hand.  The main aim of this project was to express brand in material and translate design strategy into creative solutions for packaging. The design must be both functionally and aesthetically pleasing. During the design process my strategy focused on materials, multifunctional uses, innovation, creative printing finishes, quality, history and originality.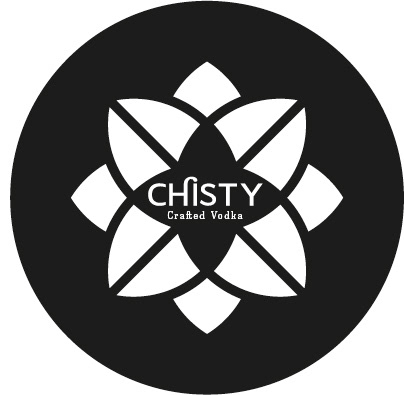 My design is very much built on typography, pattern and storytelling. IT has a russian constructivism theme, so the graphic elements needed to reflect this. Constructivism, characterized by asymmetric composition, placement of geometric shapes, strong colour contrasts, colourful layers, photomontages, overprinting effects, and dynamic perspective compositions, geometrically refined strokes. I have considered some of these in my design. Consequently the logo is bold, geometric, modern but simple, San serif font provides clarity thanks to it's simplified letterforms, and suitable for laser cutting, the pattern also influenced by the movement. To achieve the final design I have joined the letter 'h' and the dot on the letter 'i' . It resulted in a geometric shape, that is the main characteristic of constructivism. The outlines of the san serif typeface are similar to geometric elements.  Also the circle shape meant to represent a water drop that is associated with the main ingredient of vodka.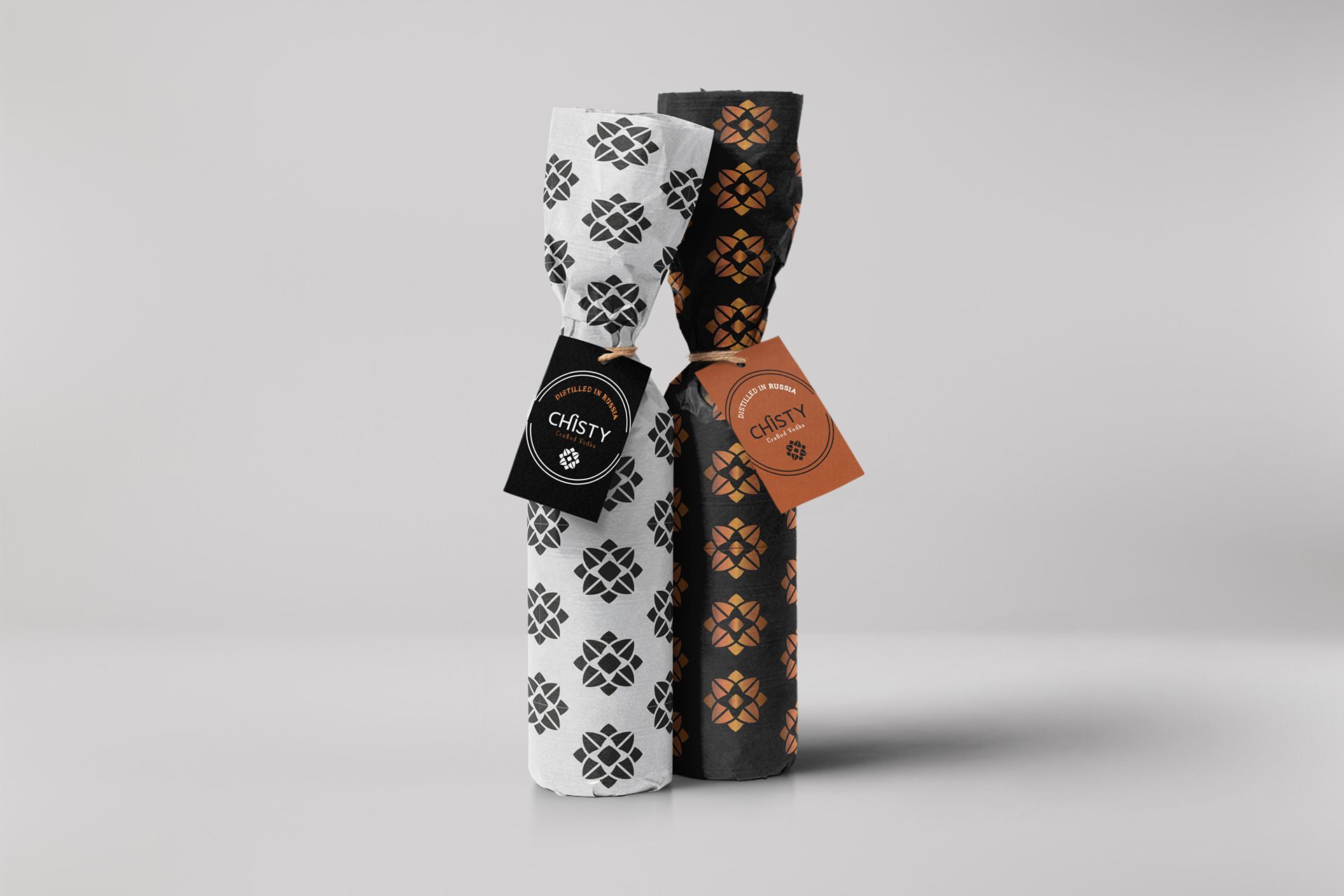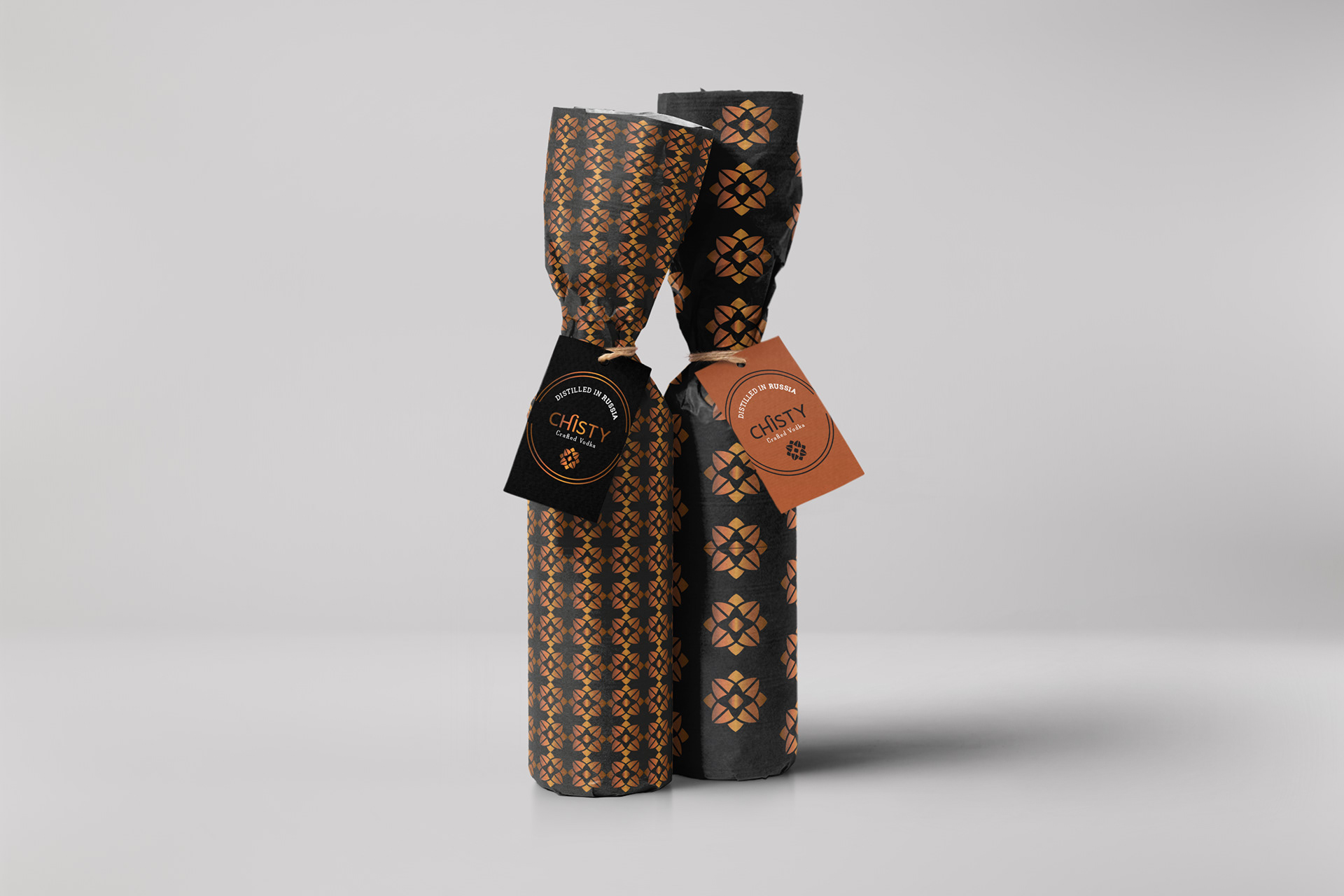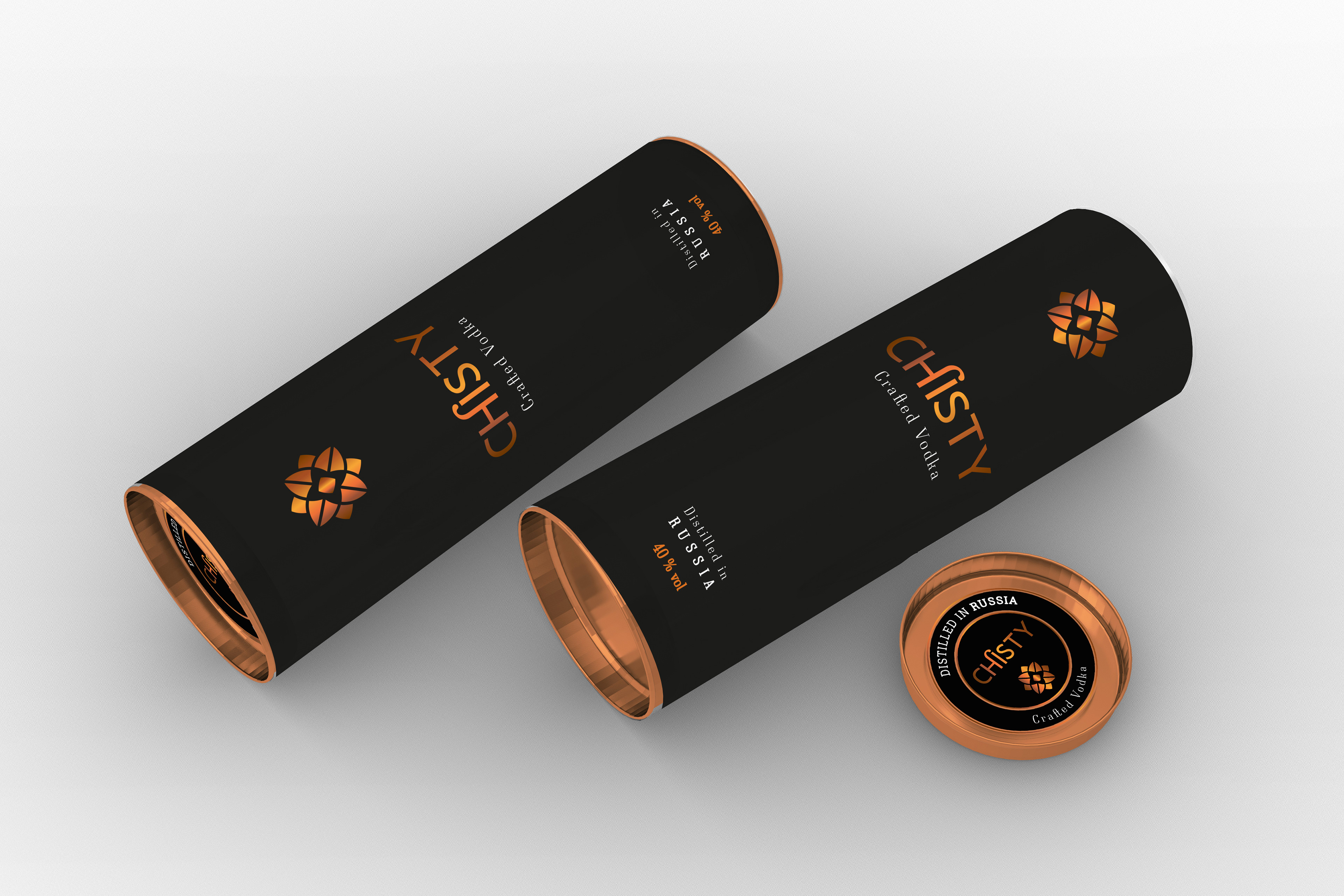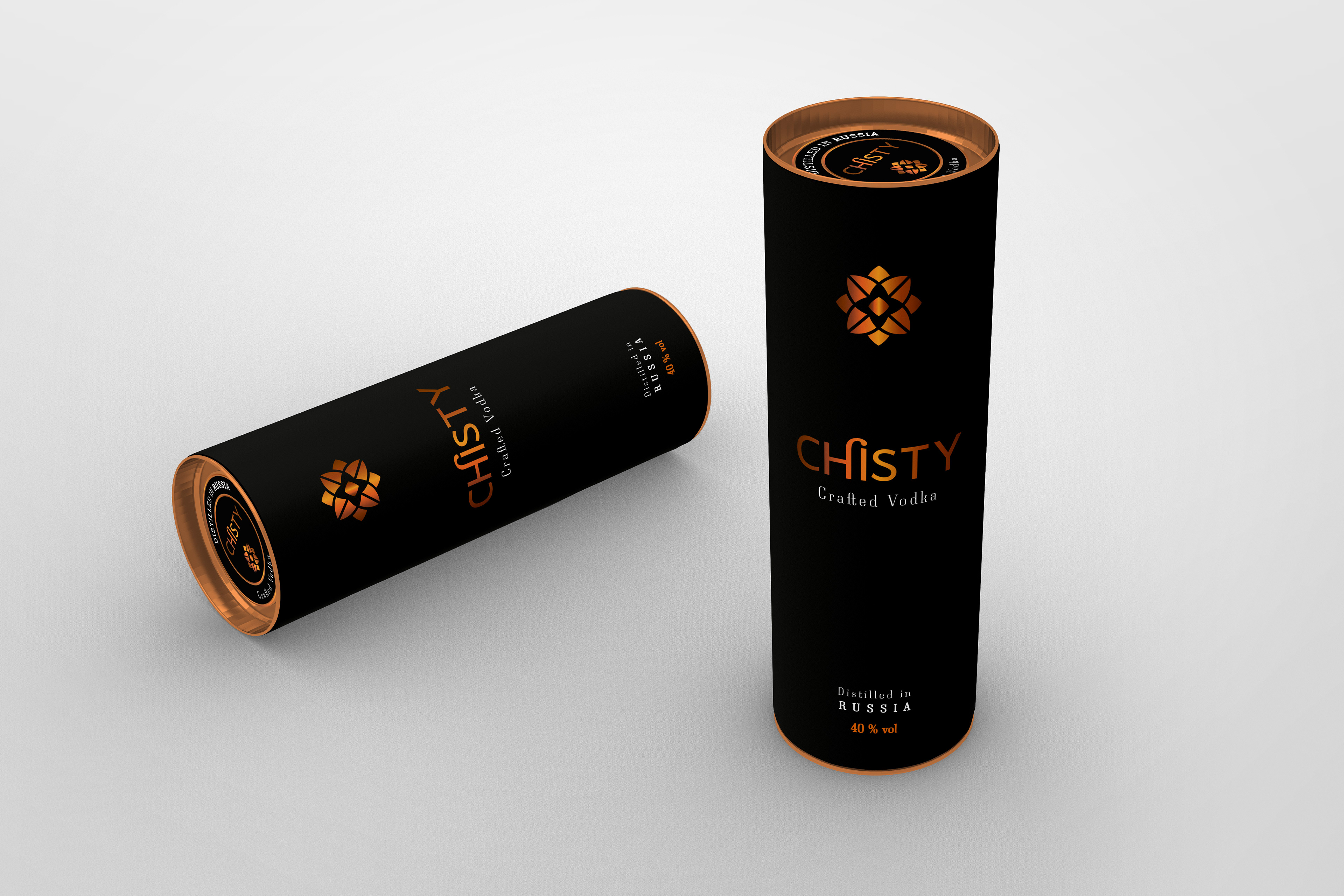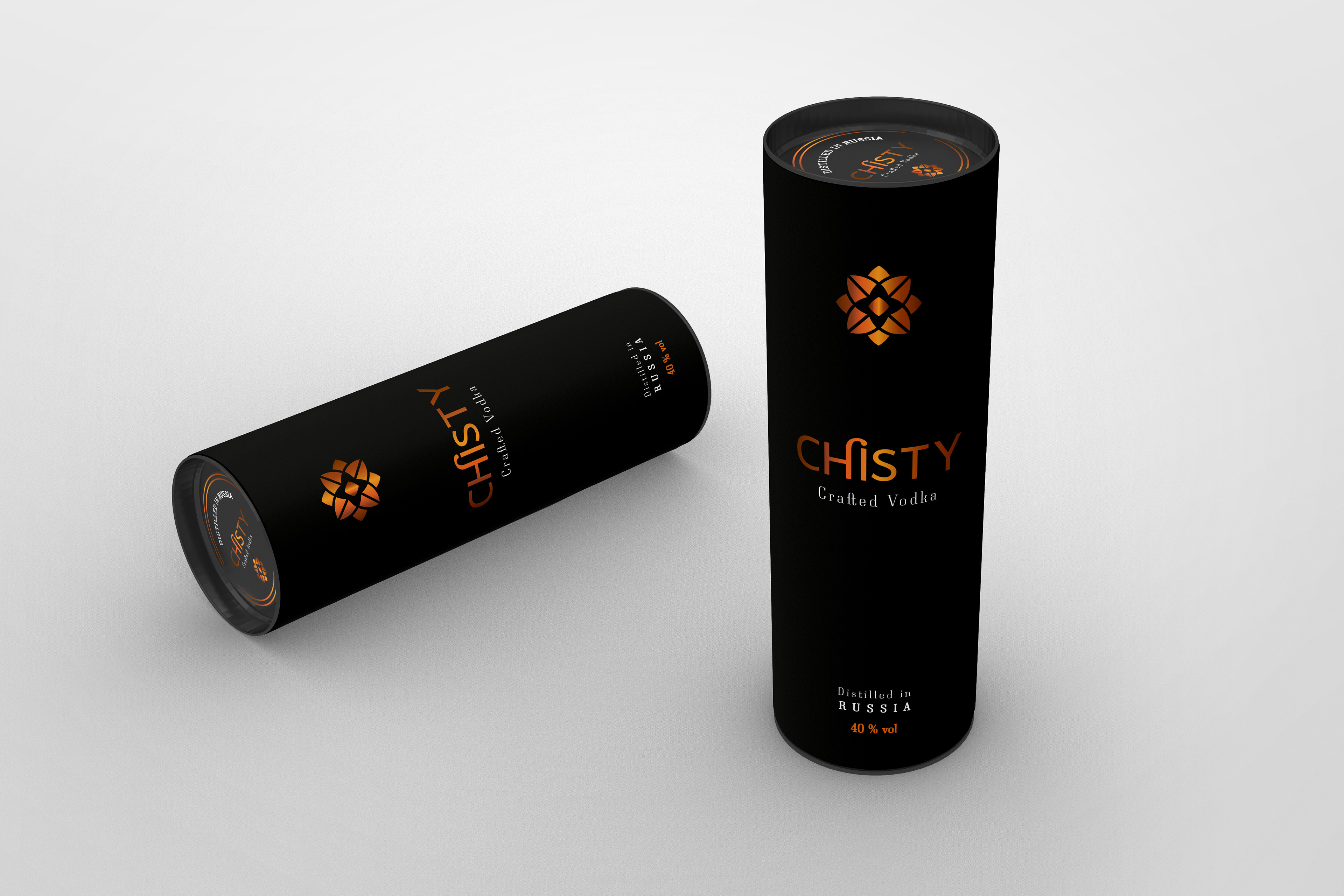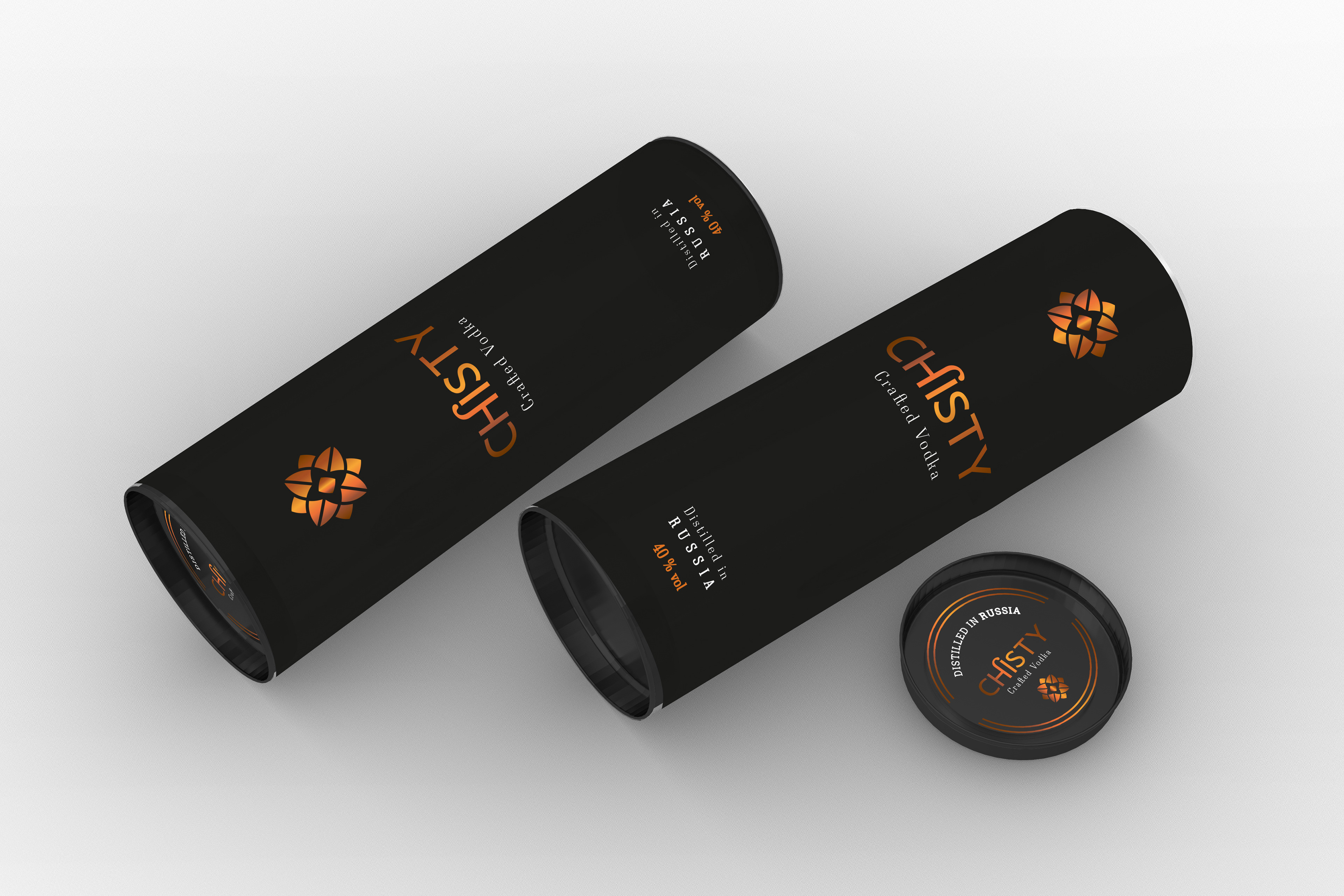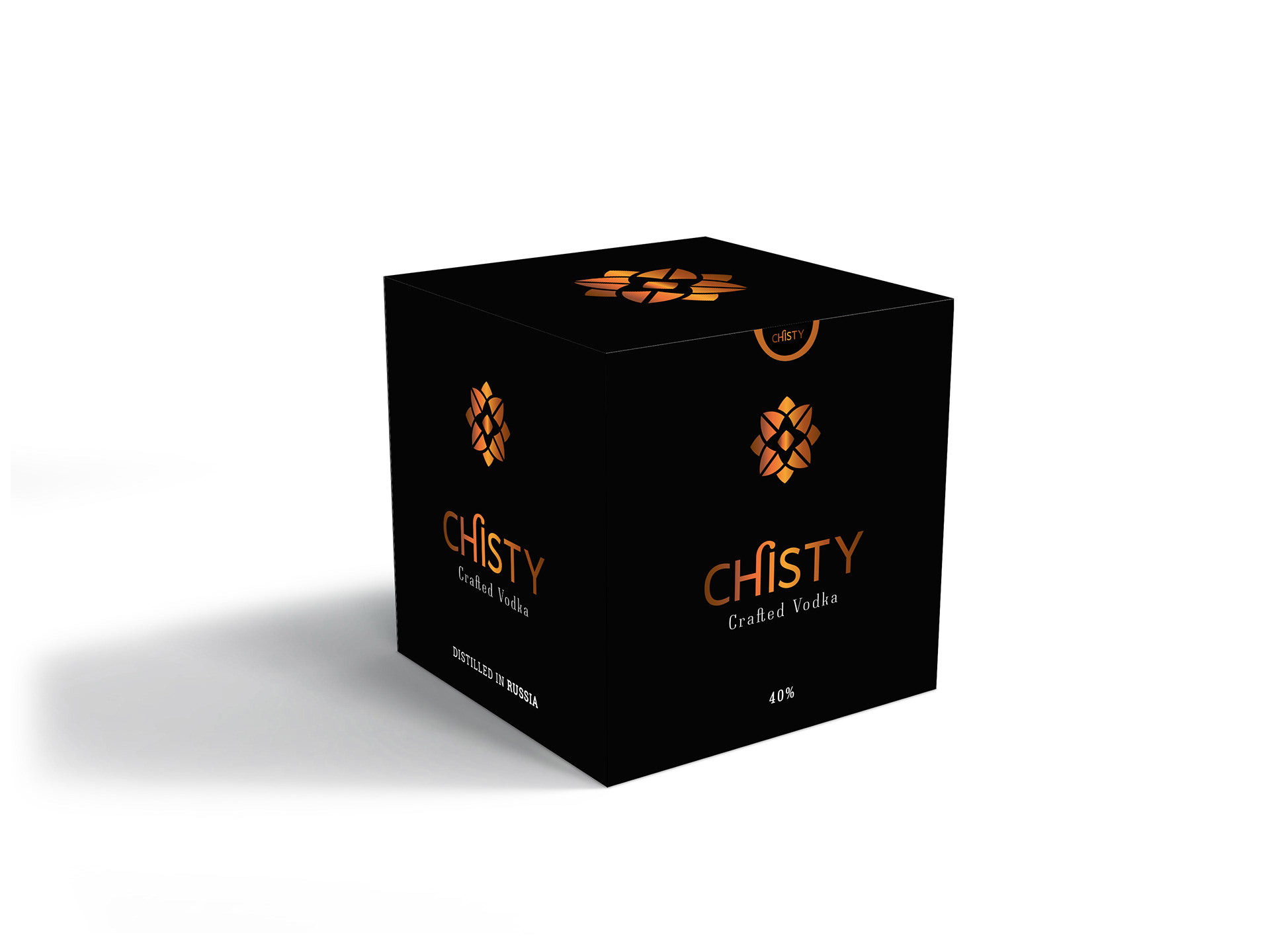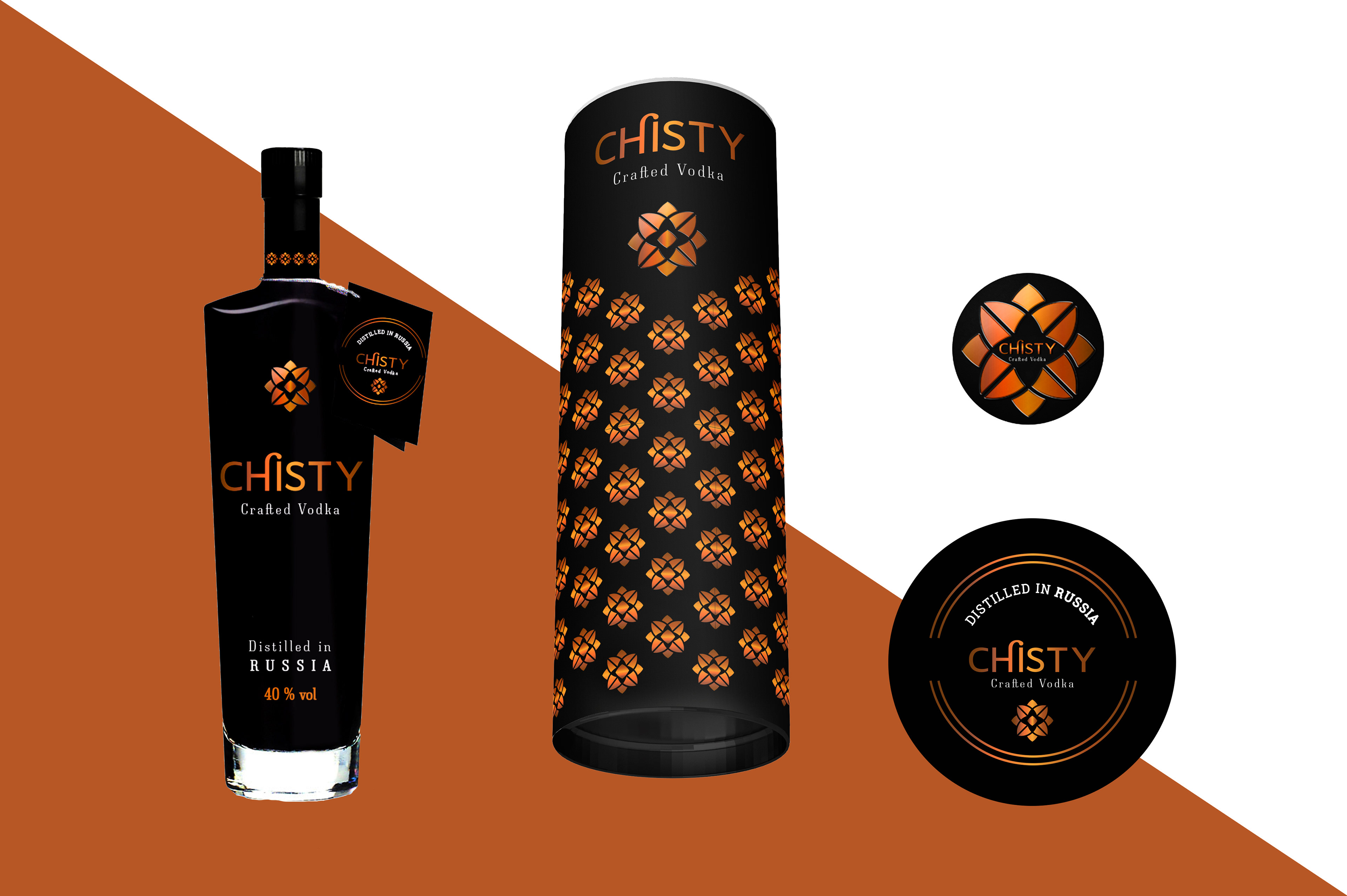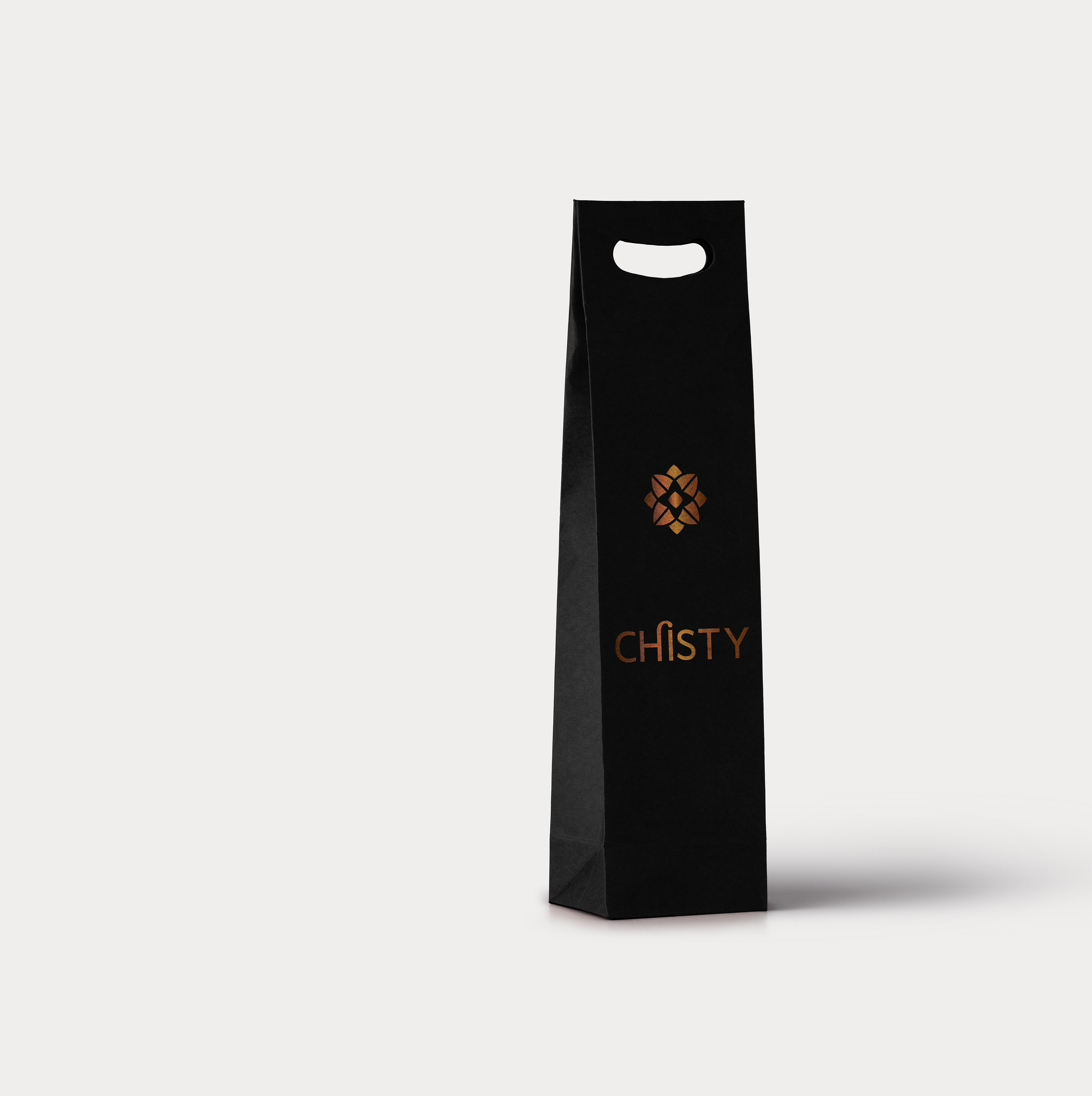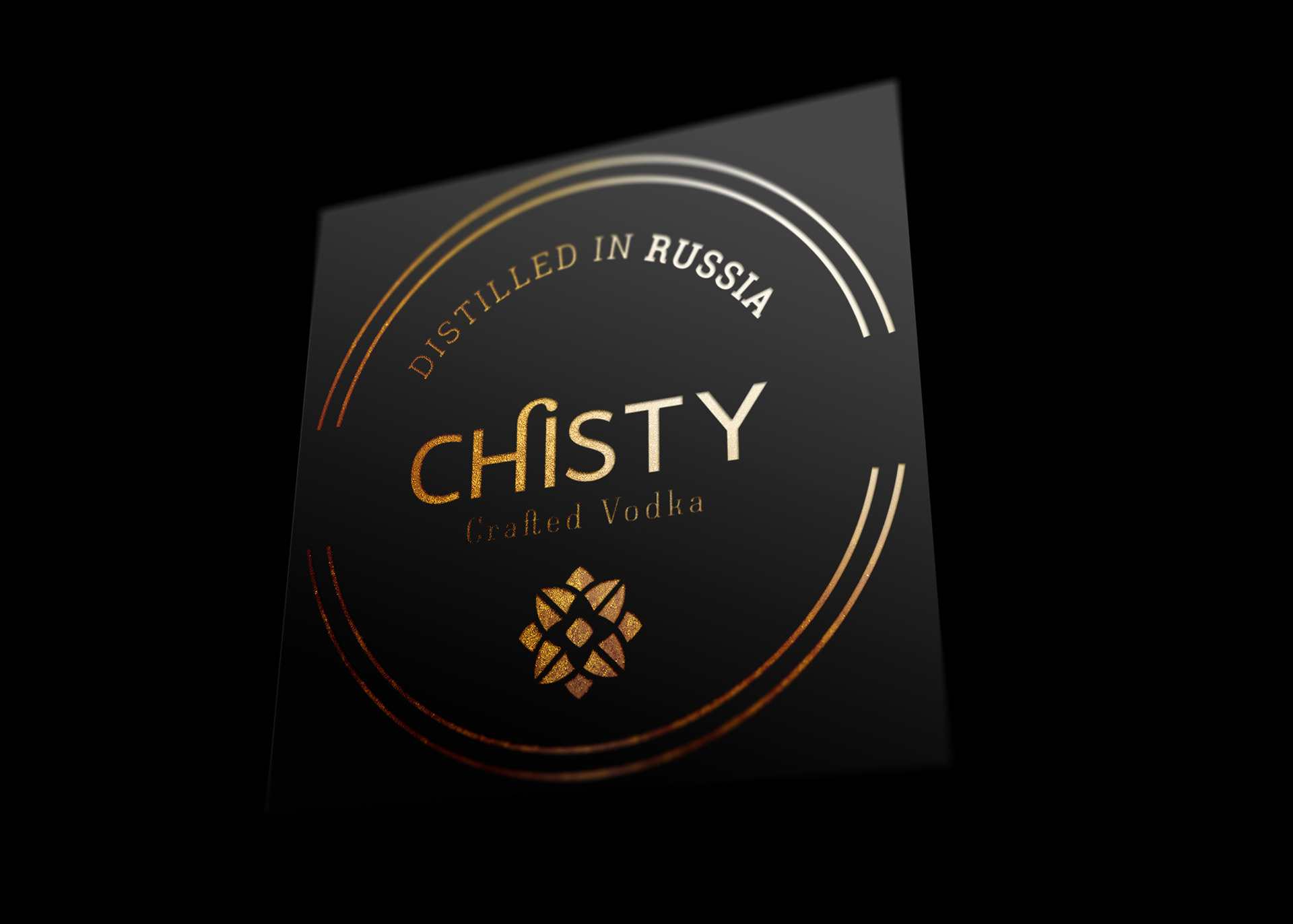 My final packaging outcome is functionally and aesthetically pleasing. The secondary packaging functions as a lantern that makes the product collectable and more sellable. My final package demonstrates a great interpretation of the brief and gooD use of special effects on both pack and bottle.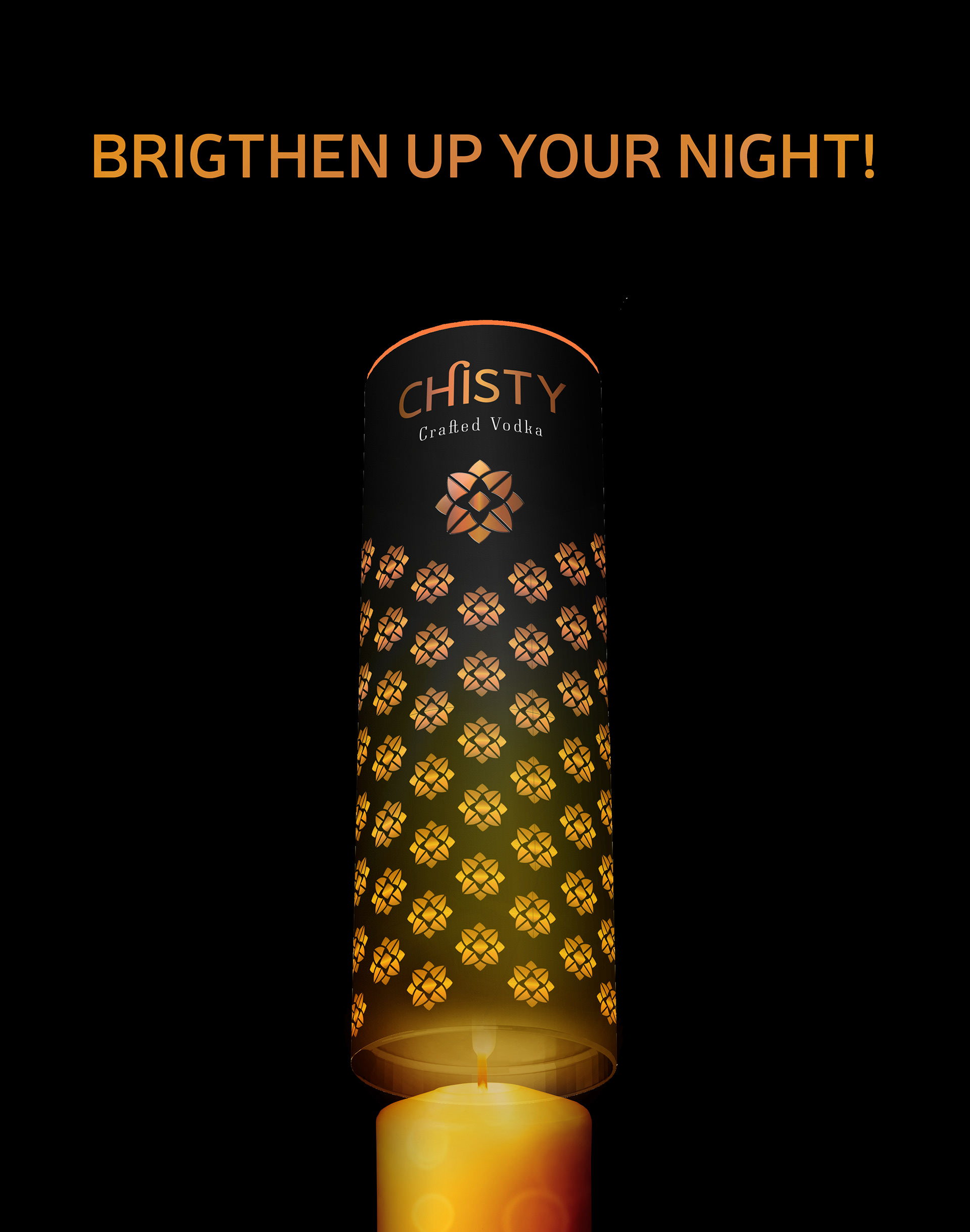 When making my seamless patterns I was inspired by the fact vodka is made by the distillation of cereal grains. I tried to follow it's shape and make a continuous pattern that can be laser cut after. My work was greatly influenced by Russian constructivist Varvara Stepanova pattern designer. I have experimented with different materials and techniques, I have then scanned the art works into the computer and further developed them in illustrator. I had a flexible layout throughout (the secondary motif placed above the logo on the bottle while it is bellow the logo on the secondary package), that provides dynamicity which was the trait most valued by Constructivist graphic designers. I have excluded decoration and showed asymmetrical dynamicity referring back to Constructivist embodying the ideology of Russia's socialism.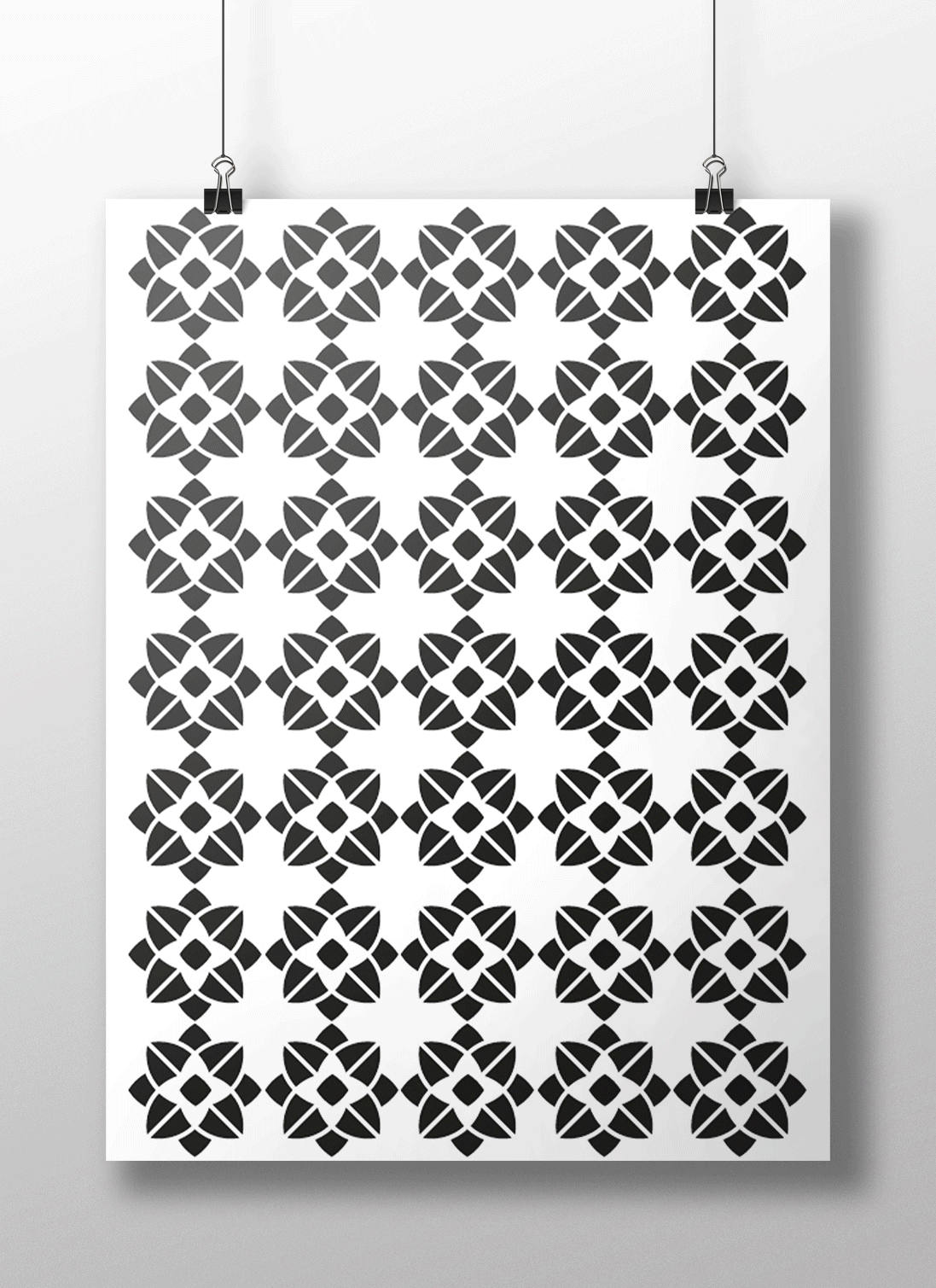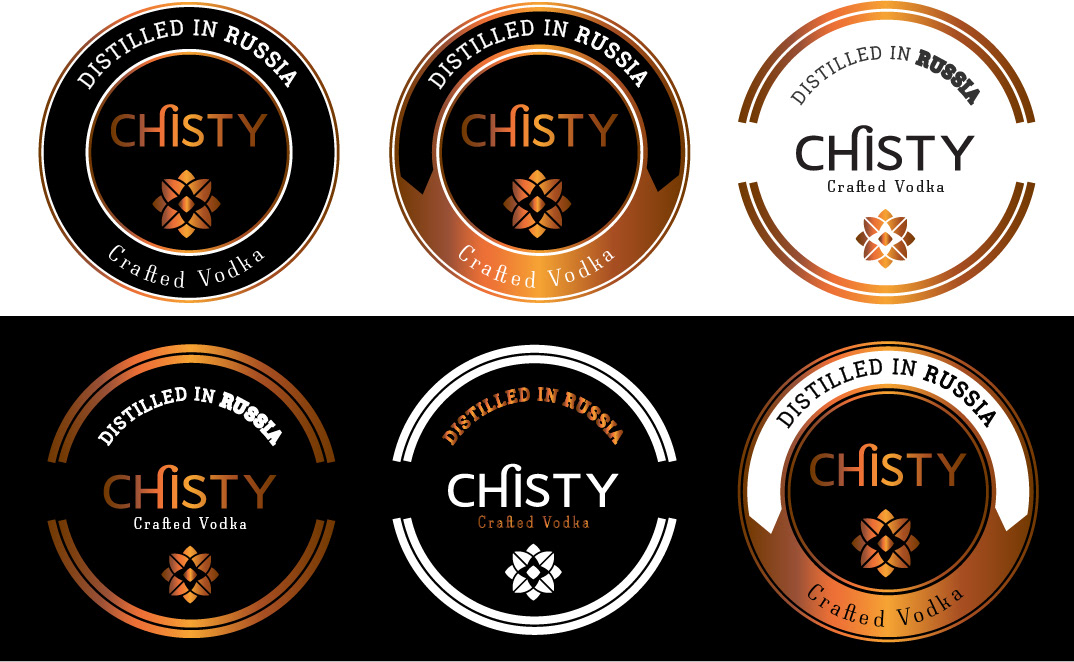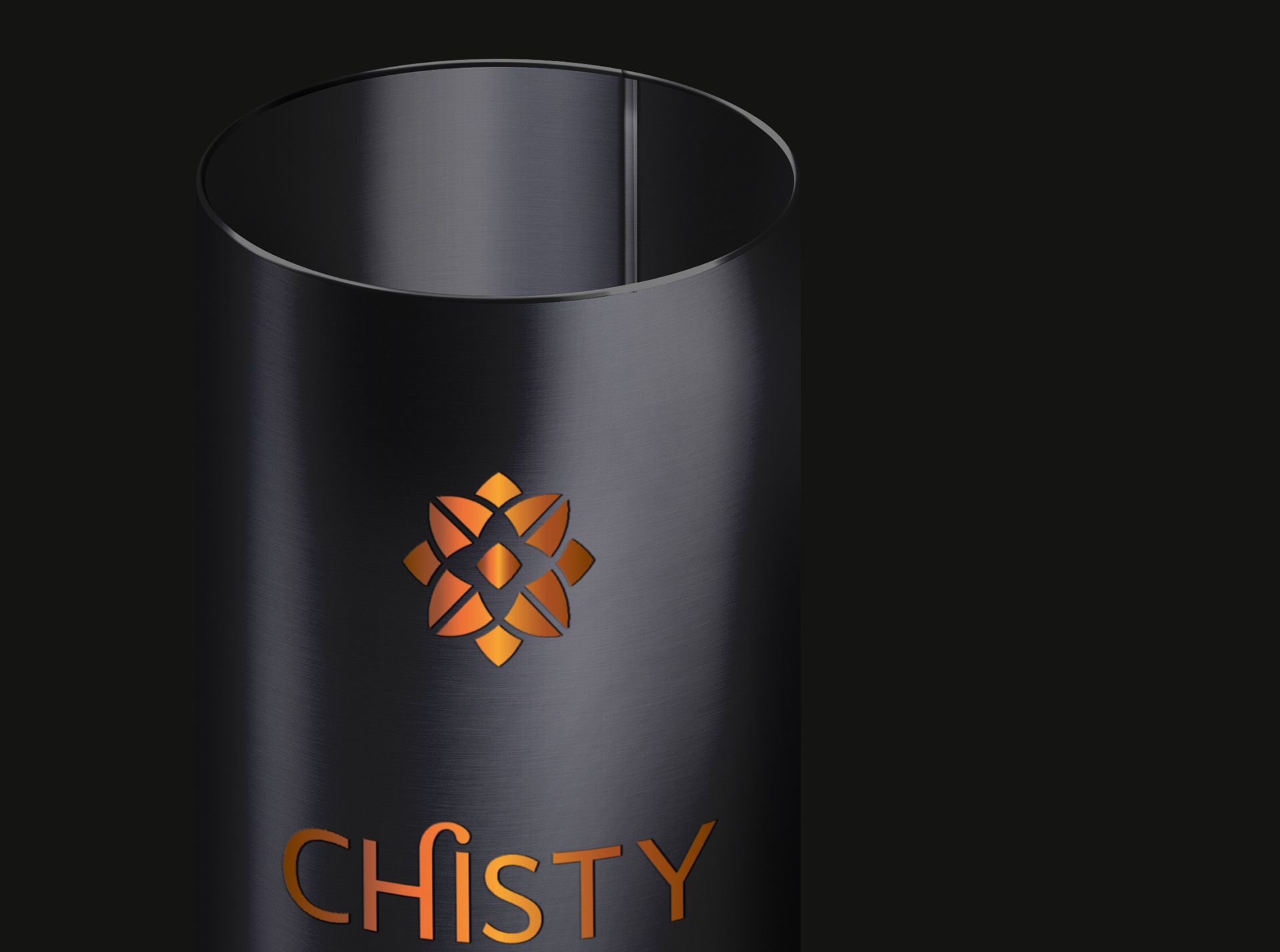 During this project I have gained insights into innovative design solutions by looking at ecological sustainability and understood the principles of environmental design especially in the metal package manufacturing sector.